About Kate Pilant
I received my B.A. in Speech, Language, and Hearing Sciences, with a minor in Linguistics, from the University of Colorado at Boulder. I worked as a Speech-Language Pathology Assistant in the Colorado Public School System before moving to Seattle to complete my M.S. in Speech-Language Pathology at the University of Washington. Following graduation I worked in a private practice on the Eastside, where I developed a keen appreciation for the involvement of a child's family in the therapy process, as well as a strong belief in the power of collaboration among and within professions. I worked with clients who had a wide range of speech and language needs, including articulation, phonology, receptive and expressive language, stuttering, literacy, and voice, as well as disorders including childhood apraxia of speech, autism spectrum disorders, and language learning disabilities. In 2010, I transitioned into the Snohomish School District, where I was afforded a new perspective in utilizing multi-disciplinary teams and expanded my ability to directly target academic development through speech-language therapy. I presently work in my private practice full-time.
Education, Certifications, and Licensures:
Master's Degree in Speech-Language Pathology
University of Washington
Certificate of Clinical Competence
American Speech-Language-Hearing Association
Licensed Speech-Language Pathologist
Washington Department of Health
Licensed Speech-Language Pathologist
Washington Department of Education
Academic and Continuing Education:
2013 & 2016 Award for Continuing Education
ASHA recognition for achieving 70 hours of continuing education
PROMPT Level I & II Training
Functional Behavior Assessment & Applied Behavior Analysis Coursework
Hanen's "It Takes Two to Talk"
Floortime – Basic Mastery Course
Summer Literacy Institute – Gallaudet University
Autism Spectrum Disorders, Childhood Apraxia of
Speech, Literacy & Stuttering seminars
Professional Memberships and Participation
National Stuttering Association
Facilitator of the Kent Teen (TWST) Stuttering Support Group 2011-2014
American Speech-Language-Hearing Association (ASHA)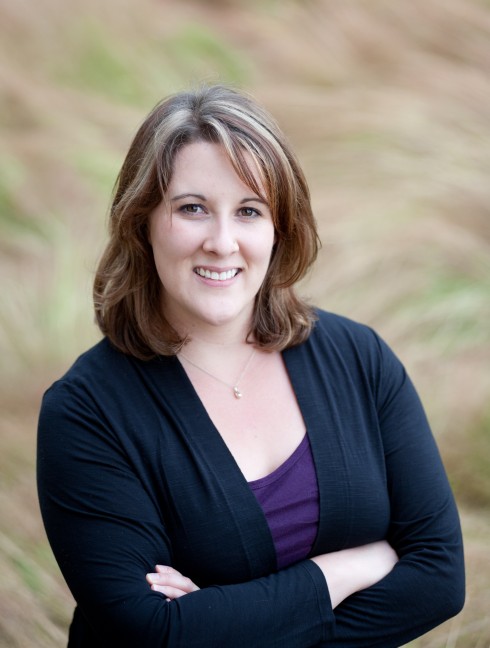 By learning you will teach; by teaching you will learn.

Latin Proverb
About Katie Jacolev
I received my Bachelor's degree in 2004 from the University of Washington and completed my Master's Degree at Western Washington University in 2006. I had internships in Swedish Medical Center inpatient and outpatient pediatric units, at Kent Elementary School, and at Northwest Center in their Early Intervention Department. I was offered a job at Northwest Center and was there for three years. During that time, I learned to coach and support families with early speech, language and feeding development in the home environment, I co-taught the Hanen "It Takes Two to Talk" program, and worked closely with occupational therapists, physical therapists, and special educators. Since 2009 I have worked part-time at Valley Medical Center in a pediatric outpatient facility. I treat a wide variety of speech, language, and feeding disorders and enjoy using my expertise to support each child and family. I began working part-time at A Speech Path in 2014 while my children attend school in Queen Anne.
Education, Certifications, and Licensures:
Master's Degree in Speech-Language Pathology
Western Washington University
Certificate of Clinical Competence
American Speech-Language-Hearing Association
Licensed Speech-Language Pathologist
Washington Department of Health
Academic and Continuing Education:
PROMPT Level I Training
SOS Approach to Feeding
Beckman Oral Motor Workshop
Childhood Apraxia of Speech Seminars
Autism Seminars
Professional Memberships and Participation
American Speech-Language-Hearing Association (ASHA)