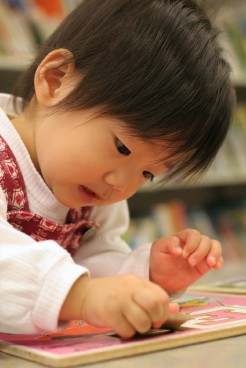 It is good to have an
end to journey towards; but it is the journey that matters in the end.
Ursula K. LeGuin
A Speech Path's Approach
A Speech Path uses evidence-based practices and provides a family-centered therapy approach to meet a wide range of your child's speech and language needs.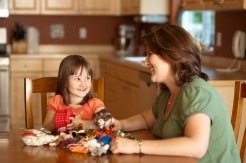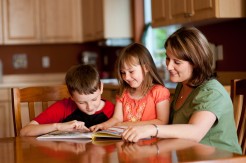 Family involvement and participation form an essential cornerstone for all therapies offered by A Speech Path. This approach allows me to better understand the dynamics of your family routines, and create an individual plan for your child that builds communication goals into your daily interactions.
My relationship with your family is as important to effective therapy as my relationship with your child. I believe in the power and importance of collaboration—with the family, the pediatrician, and providers across professions—to maximize your child's strengths and build skills that support all developmental areas.
Should you have concerns regarding your child's speech and language development or if a pediatrician has recommended an evaluation, the following information outlines generally what you can expect as it relates to speech-language evaluations and subsequent therapy.
Contact:
Call 206.321.1185 or complete the online contact form and I will contact you as soon as possible to schedule an initial meeting.
Initial Consultation:
I firmly believe that my relationship with you is equally as important as my relationship with your child. For this reason, it is imperative that you feel comfortable with both me and my therapy approach. During this free phone consultation, my goal is to discuss your specific concerns as well as meet your child.
If A Speech Path is a good match for your child and his/her needs, we will schedule an evaluation time and date that works best for your family and child.
Evaluations:
Completing the evaluation information:
Once an evaluation time is set, I will provide you with a case-history form to be completed prior to the evaluation. These
forms
can also be downloaded from the website.
At the evaluation:
I utilize a variety of informal and formal evaluation measures, dependent largely upon your child's age, strengths, and needs. For younger children, I may utilize their familiar toys and activities to elicit optimum participation and observe their natural communication strengths. For older children, I will provide all evaluation resources and materials. Evaluations typically last 1-1 ½ hours but may be longer or shorter depending upon your concerns.
If therapy is recommended:
Utilization of insurance benefits:
I will gladly contact your insurance company to determine what your benefits do and do not cover. I will always contact you prior to the first therapy session with this information.
Frequency and duration of services:
Depending on your child's needs, I will recommend one or two 45-minute appointments each week. Each therapy session is conducted in my office and provides 40 minutes of direct services. Providing that you are available, you and I will spend the last five minutes of each session recapping and discussing what transpired during the session. I use an additional 5 minutes of indirect service time following the session to complete session notes documenting progress and planning for subsequent therapy sessions.
Structure of therapy sessions:
Each therapy session is individually designed to maximize your child's communication strengths and support their needs. Since we all learn best when information is personally meaningful to us, therapy is play-based in nature, incorporating targeted practice into activities that your child finds motivating and interesting. The areas targeted and strategies utilized are fine-tuned as skills develop and therapy progresses. I will make every effort to create a therapy process that is interesting and enjoyable – your child's engagement is the key to success!
Homework:
Communication does not stop once a therapy session is over; I believe strongly in collaboration with families, empowering you through education to implement strategies and practice within your daily and routine interactions. Your involvement is a vital and invaluable part of your child's progress.
Working with other providers:
I value collaboration among and between professions. If other professionals work with your child, I will ask for your written permission to collaborate with those individuals as appropriate.